FREE: Your Guide to Better BALANCE
What is balance, why do we care so much and how do we train it?
Watch Promo
Balance is a concert; a suite of skills foundational to all movement, encompassing far more than standing on one leg or wobble board or bosu ball (I would define/delineate such measures as stability/proprioception training more than holistic balance). Apropos of this, we touch on the important the SAID principle: Specific Adaptation for Imposed Demand. How does this relate to balance? Generally in life we are not navigating surfaces like wobble boards but we are dealing with the ever present challenge of gravity (taken very much for granted) and unexpected surfaces such as loose gravel or ice, curbs or any number of surprises in our path. Walking alone provides a kind of shock-wave to the body it must adjust to with every step and so much of what and how we move happens involuntarily, reflexively, automatically. Expert athletes and skilled movers of any sort exemplify fast reflexes and responsiveness to whatever variables life and sport throws at them. In fact, some of the most important measures you can incorporate into your life to reduce the risk of falling and improve your ability to respond to the world in functional ways, in addition to improving performance and skill acquisition, is to walk on uneven natural terrain, go barefoot when possible and/or wear shoes that provide ground-feel and mobility for your feet. Variety is the spice of life and physical wellness!

I consider getting up and down off of the floor a foundational skill many people stop enjoying, not giving it a second thought until the ground begins to feel uncomfortably far away and unwelcoming. Living in a culture of chairs and uniformly raised surfaces (cars, beds, toilets, counters and again chairs) discourages the need to go all the way up and down which in addition to being critical for ankle, knee, hip and spine mobility, also exercises the inner ear organs, crucial for orientation.
The vestibular system is our on-board balance system sensing rotational and translational movement of the head, relying on it to answer questions below the surface of conscious perception critical for any and all movement: which way is up and where am I going? When we stop getting up and down, swinging, spinning and rolling, we may unwittingly allow these organs to degrade, leading to restrictions in mobility and strength and even manifesting as pain and dysfunction in other ways and places. Everything-is-connected and use-it-or-lose-it are indeed mantras of functional movement training.
Standing poses such as tree pose in yoga do not provide as many of the factors we need to holistically exercise our mechanisms of balance. When we stand perfectly still in such a pose, not moving head or eyes and resting one foot on the standing leg, we miss the vital head movement and dynamic/responsive qualities every day functional balance requires.
This course teaches you about the important components of balance and provides many examples of how to train them including seated, floor-based and standing/dynamic movement options.
If you enjoy this complimentary course, consider enrolling in some of my other offerings as this is a good example of the content I offer!
Thank you for being here and let me know how it goes.
XO Erin
Your Instructor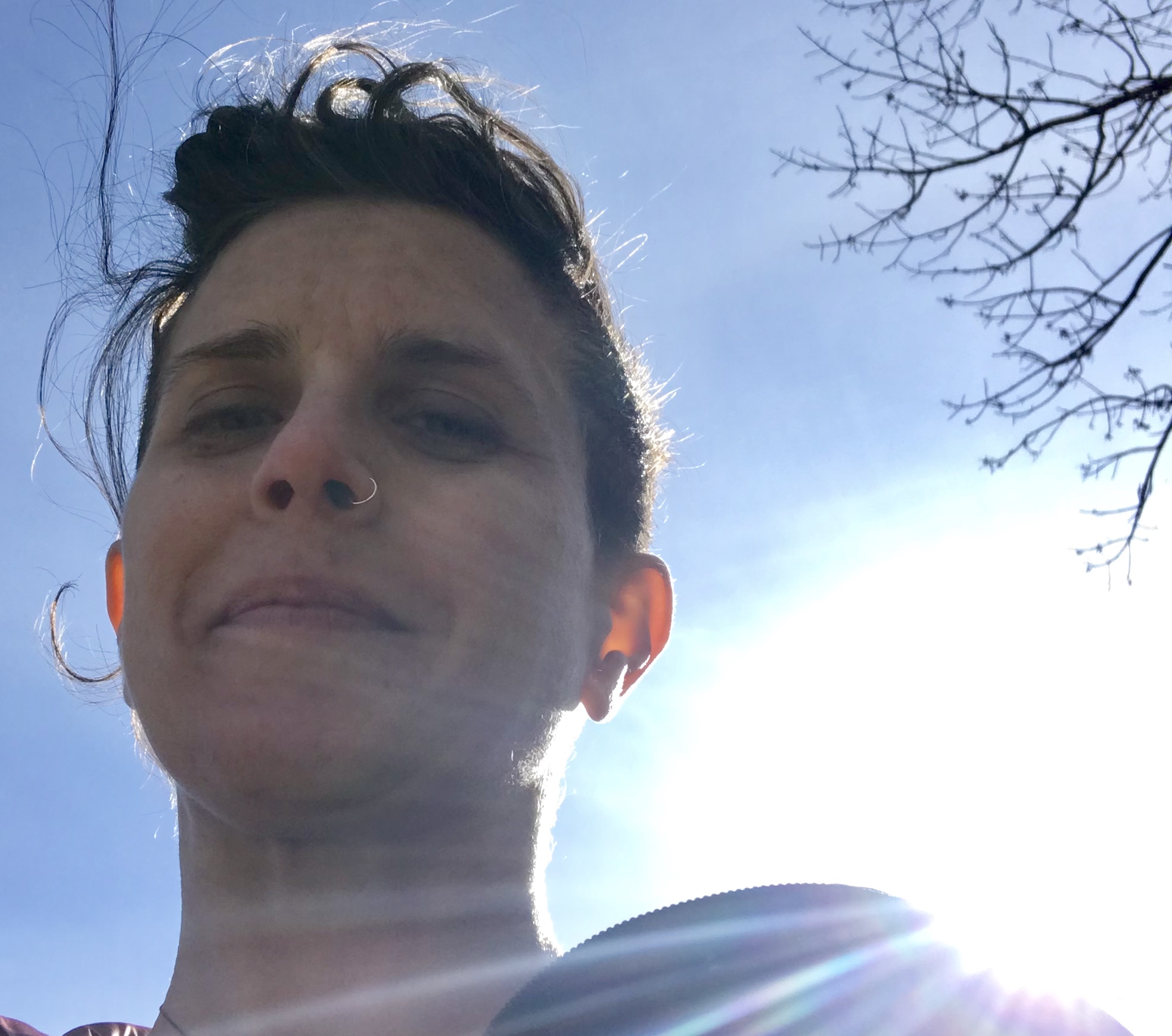 Erin has a degree in art and considers creativity in its many forms to be a core value in her life and work. In addition to writing and making music, teaching and movement have been a mainstay in her life since as a child she taught dance to her stuffed animals. She has been offering yoga & movement instruction and manual therapy to a wide range of ages and abilities since 2004. Teaching a large spectrum of abilities and needs over the years has shaped her ability to adapt, invent and continually seek education for a generous tool box from which to draw. She believes that class content should translate to functional skills applicable to every-day life so we may remain and become strong, mobile, present, balanced and confident to participate in all the activities we enjoy.
In 2014 following the birth of her son and a delve in to modern postural yoga history, she was compelled to pivot away from traditional yoga toward interdisciplinary movement and the burgeoning field of applied neuroscience, rekindling her long-standing love of the brain. She considers it vital to assess and improve the way our nervous system functions because movement output quality and quantity hinges upon how we absorb and process information in the brain. We take in information by way of the inner ear (vestibular system) visual system (coordination and strength of eyes and visual areas of the brain including how vision informs posture, gait, balance and more) and proprioception (sense of body in space), and can make huge gains by training these sensory systems.
In addition to vision and vestibular training, her classes incorporate breathing, joint mobilization, dynamic balance, foot mobility, active stretching, stabilization, coordination, floor work and deliberate rest. She frequently utilizes resistance bands, blankets, socks and balls for both brain-enhancement, play, therapy.
She also offers unique, brain-centered education for yoga and movement teachers looking to expand their knowledge base in a competitive market via online courses and a monthly membership.
Her writing about the business of teaching yoga and challenges of transitioning into other modalities inspired her serialized audiobook podcast The Whole Beautiful.
p.s. Follow Erin on Instagram at Movement Fluency
XO
Course Curriculum
The triad of balance and how you can train all the important components!
Available in days
days after you enroll
Frequently Asked Questions
When does the course start and finish?
The course starts now and never ends! It is a completely self-paced online course - you decide when you start and when you finish.
How long do I have access to the course?
How does lifetime access sound? After enrolling, you have unlimited access to this course for as long as you like - across any and all devices you own.
What if I am unhappy with the course?
We would never want you to be unhappy! If you are unsatisfied with your purchase, contact us in the first 30 days and we will give you a full refund.